Post Wedding Activities


Cindy and Allen's eldest son Travis turned 5 while we were in Texas so of course we had to celebrate !
And what better place to take a large group of parents and kids... Chuck E Cheeses !
We mostly took these pictures to remind ourselves why we should never go there again.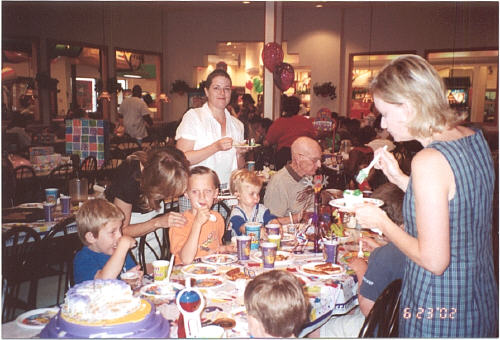 Right below Georgia and next to Conor in this picture is Cindy's Dad Hal who joined us
at Monique and Bill's rehearsel dinner, at Chuck E Cheese's and invited us over to his house afterwards.
He is an absolute gentleman and a wonderful man, we wish him the best as he continues to
win his battle with cancer.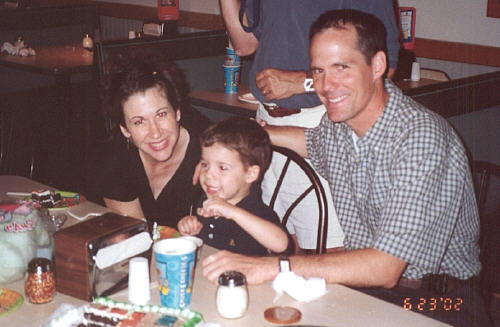 Candus, Nicholas and Jeff put on their happy faces for the camera.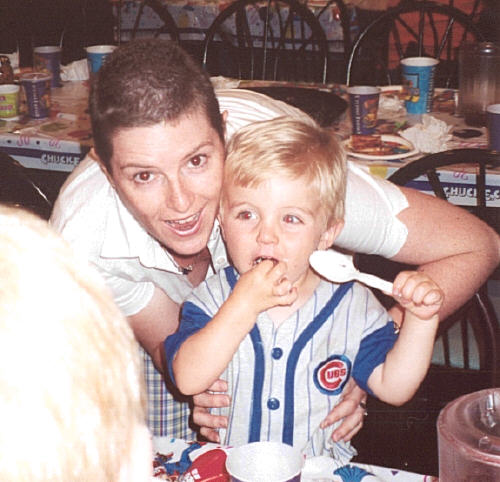 So did Georgia and Conor (well, Conor had more important things to do at that moment).
Cindy's Dad generously offered to have us over after we left (escaped) and the fun
continued at his house !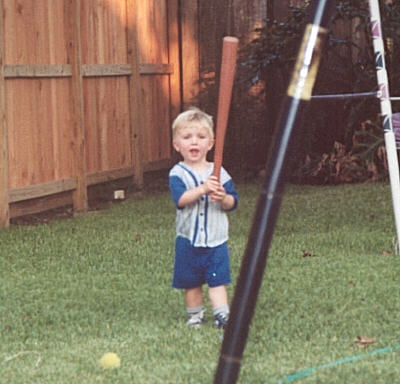 \
Conor was perfecting his baseball swing to go with his Cubs outfit.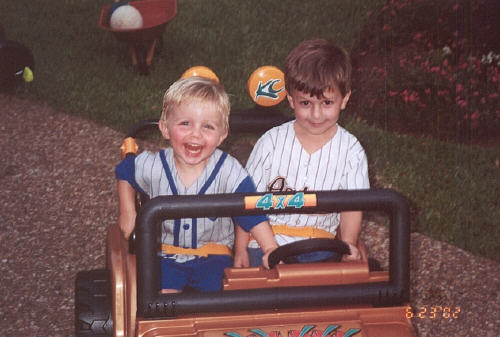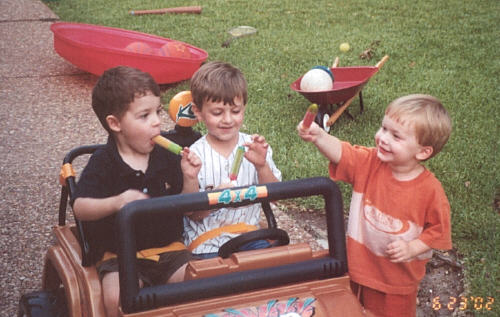 Here's Conor and Travis in Travis' birthday present of a kid sized Jeep.
That was a big hit, though we would have liked the looks Cindy and Allen were
going to get driving down the highway on their way home with that on top of their car !!
Nicholas (Hinderer) Travis and Tyler (David) took a time out for popsicles.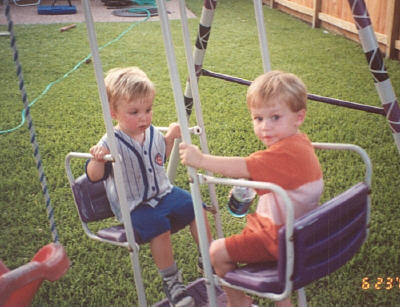 Can you tell which one of these two boys is not from Texas ? (It would be the
boy with the sweaty face and the red cheeks wondering why everything is so hot here !)
Conor seems more interested in Tyler's bottle of water than in riding the swing.