Texas Trip - Resort Living

We decided to make a mini vacation out of the trip to Texas and went up to San Antonio after the wedding.
We stayed at the Hyatt Hill Country Resort outside of San Antonio and enjoyed the chance to relax,
see Georgia's family and hang out by one of the 4 pools !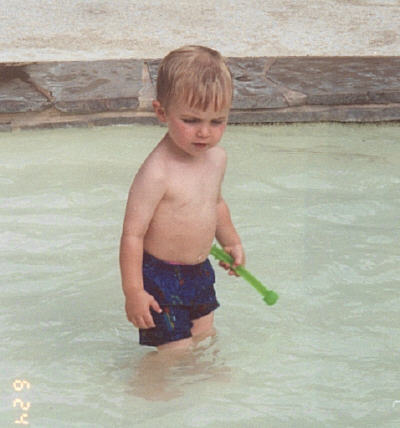 Conor enjoyed the pools and continued his trend splooshing himself and anything else he could find !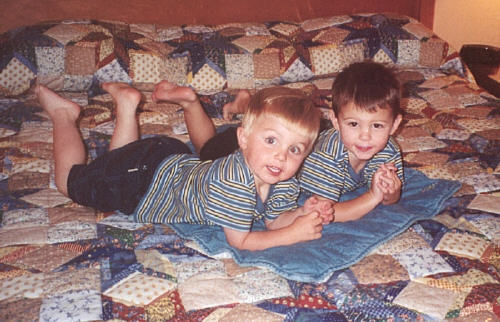 Conor and and his cousin Kaden got to see each other again.
They had a great time together, playing, swimming, eating smores and generally just being cute as buttons.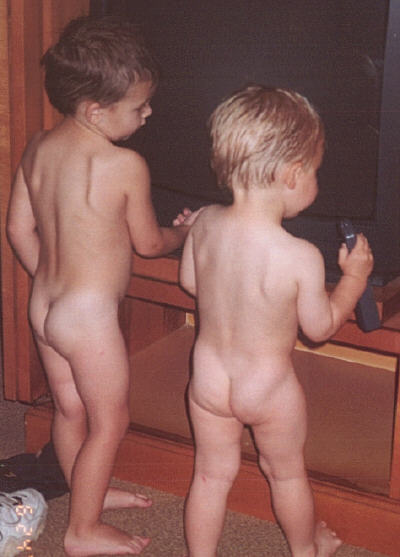 The search for Thomas the Train videos began immediately after bath time.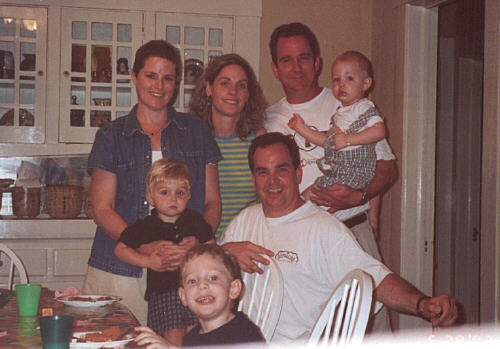 We got a chance to see our friends the Kennedy's as we were heading out
of San Antonio. Congrads on the new house !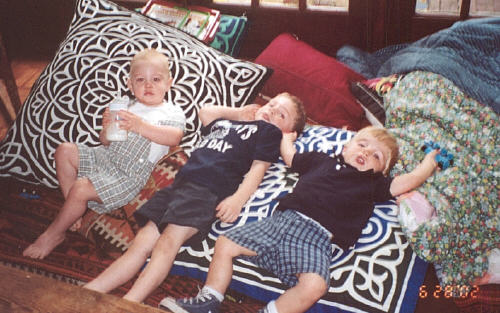 Jack, Hayes and Conor exhausted themselves playing together.