Conor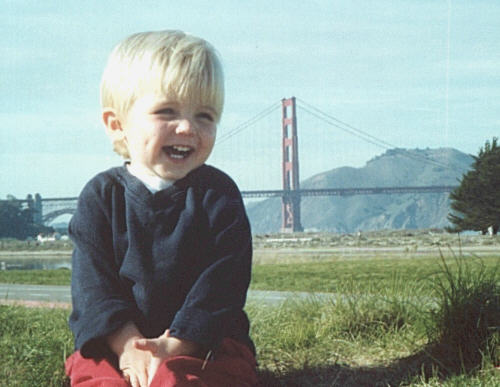 Ahhh, Christmas in San Francisco ! We had a pretty crazy Holiday for a variety of reasons. (Our Christmas cards were late or are still on their way to many of you !) Between Holiday gatherings, Georgia's new adventure , Christmas at home, New Years at the Oregon coast and the general hecticness of the season, we were kept hopping.

Conor wasn't too sure about the whole Christmas thing yet but he definitely enjoyed the tree, the "pretty lights" and the presents ! Grabbing a present, carrying to a nearby person and saying "Open !?" was one of his favorite activities. Of course it didn't matter if the present was for him or not !
Holiday Gatherings
Christmas at Home
New Years at the Oregon Coast
All the rest...
Eighteen Months old
Fifteen Months old
One year old
Nine months old
Six months old
Five months old
Three months old
Six weeks old
Newborn pictures
Our new house
Texas baby shower
Sonogram