Tubing 2000!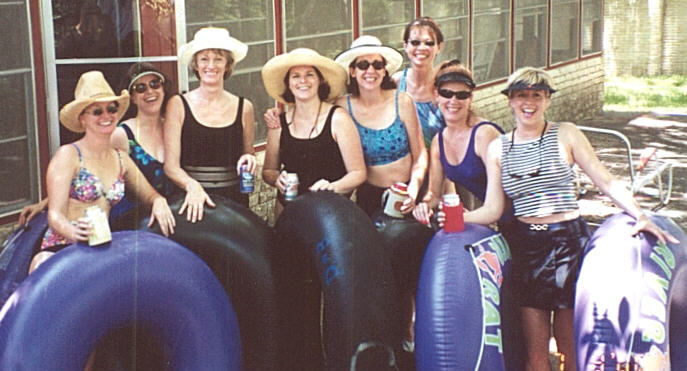 This pre-tube picture shows all the elements essential to a successful tube. Beverages, sunglasses, and hats. Cindy's hat is, of course, the envy of everyone on the river. And just look at who's not hiding behind her tube.


Once on the river, there are several protocols that must be followed. First, a tight tube configuration is required--everyone must be linked. And then there's the mandatory discussion of sex.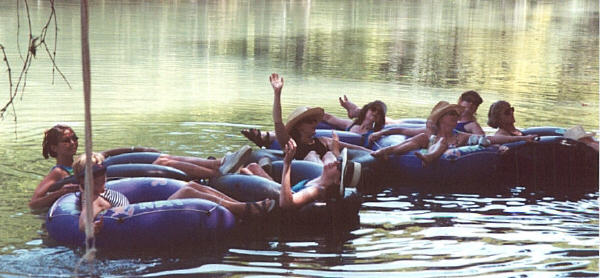 The end to a successful tube ride is the dismount. The easiest and most graceful way to accomplish this is to summon the big strong men (that we brought with us just for this purpose) and have them lift us out of the water. Now if we could just train them to carry our tubes up to the top, too.