Kitchen Remodel
I know you've got questions--How long did it take? (Longer than the luge, shorter than the Roman Empire). How much did it cost? (A box of small denomination bills approximately the size of a breadbox.) We used an architect, a general contractor, and oodles of effort from family and friends. Here's the end result, mostly. We need to add pictures of the rest of the outside and the library, too. And the laundry room. And the stairway.
Oh, and this is what it looks like all the time. No, this is not the result of hours of labor unpacking and staging by our architect, my sister-in-law, when she came to visit. No, this is what it looks like RIGHT NOW. I swear.

The view from the dining room to the back (right) of the house. The cabinets are natural cherry.

Here's a lower shot of that same view. The island has the range in it and the countertops are soapstone tile.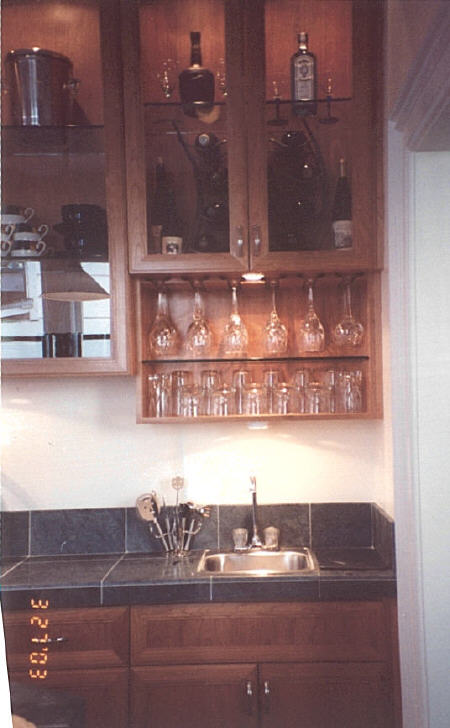 The bar area, which is immediately to your right as you enter the kitchen from the dining room. It's Conor's sink, really. (It would be on the far right of the first picture.)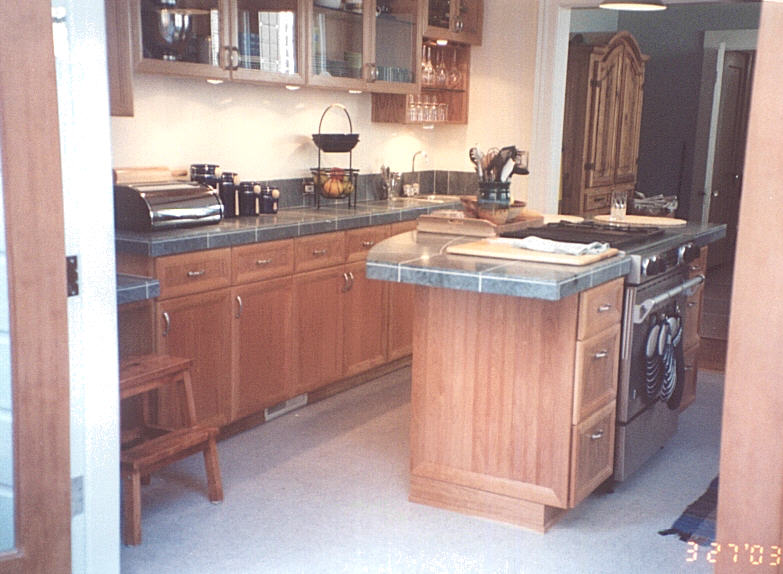 The view of the same wall, this time from the back door into the dining room. The floors are linoleum tiles, yes, real old-fashioned linoleum.
And another view, of the same thing, but isn't it beautiful? Well worth the download time, in my opinion.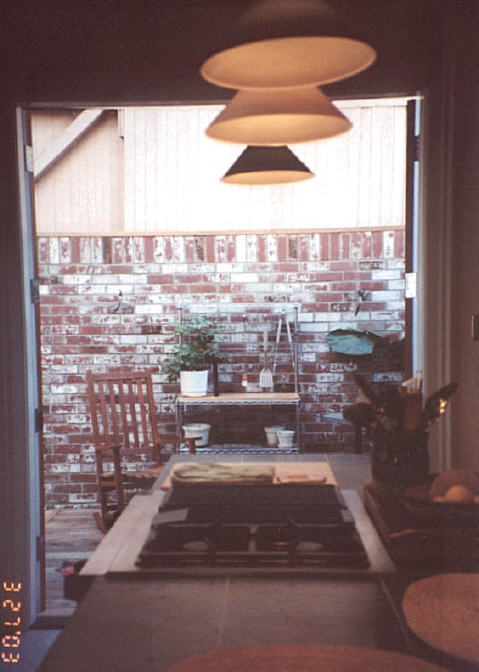 The view from the dining room through the kitchen to the outside deck. (We'll have to get more pictures of the outside--it's stupendous!)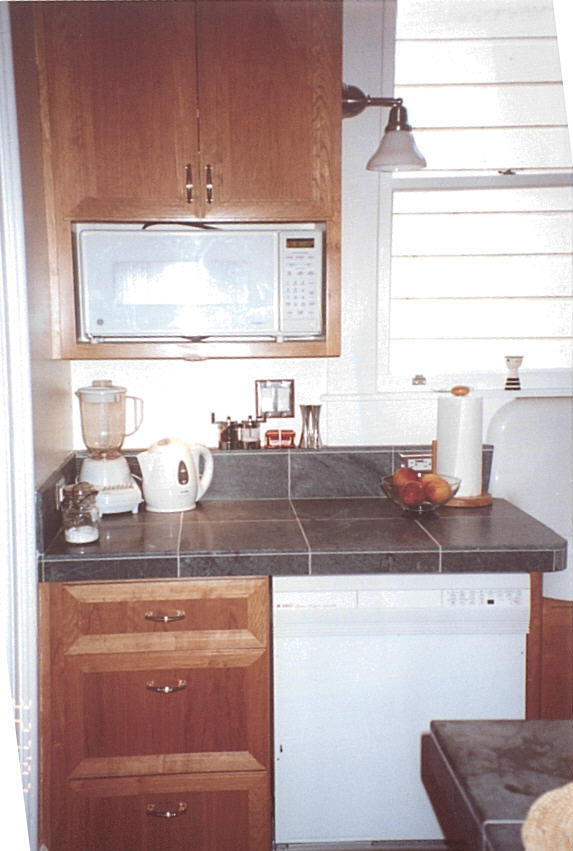 The dishwasher  (A dishwasher! Oh, that lovely dishwasher! We haven't had a dishwasher since we moved to San Francisco. And we didn't have one in Chicago, either. Yes, we've been doing without since 1995.) And the microwave. YES, WE HAD A MICROWAVE. Do you think we're Luddites?
This is the rest of that wall. Yes, the sink now has a faucet--which I found on eBay, of all places. And a garbage disposal, too. We haven't had one of those, since, well, never mind.

And here's Barry the Builder. In the midst of turning a window in the family room into a door out to the deck.  The sink in the picture above? His favorite part of the remodel.