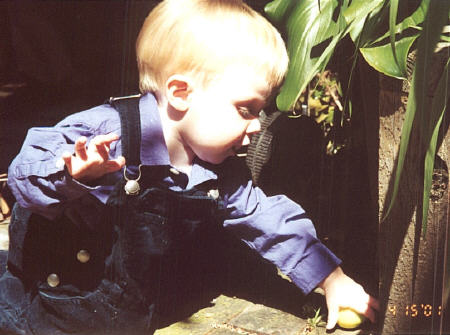 This is his second egg hunt--he got the hang of it this time!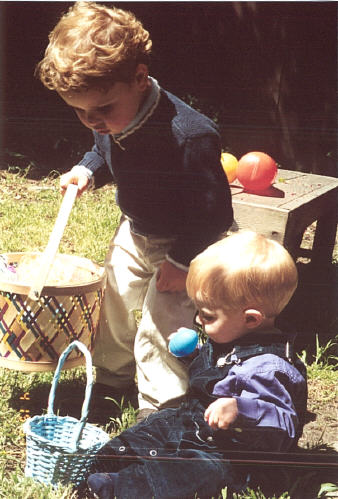 Although Colin was less than impressed with Conor's haul.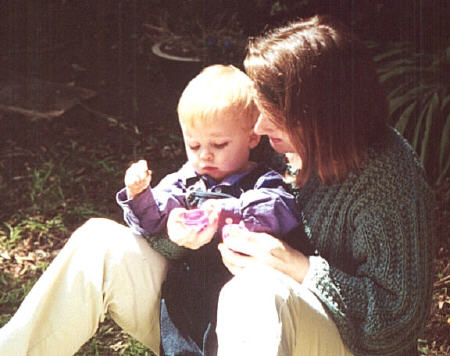 This is mom explaining the difference between Conor's eggs (filled with Cheerios) and mom's eggs (filled with chocolate candy).


And this is dad showing him the easter eggs he had to hunt when he was a child--back when dinosaurs roamed the earth.