Conor's Birthday

Conor turned 2 in April so of course we had to have a party !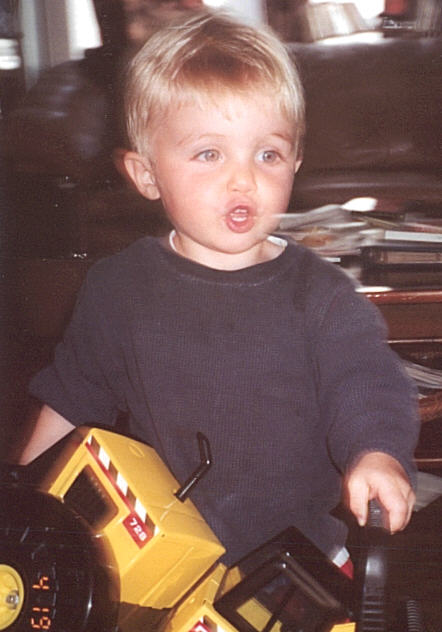 One of Conor's favorite gifts was his new "Digger" courtesy of Grandpa John. He opened that
present up and played with it for 45 minutes straight, to the exclusion of all other gifts !
Luckily, he opened up his digger the night before his party so he didn't ignore his guests !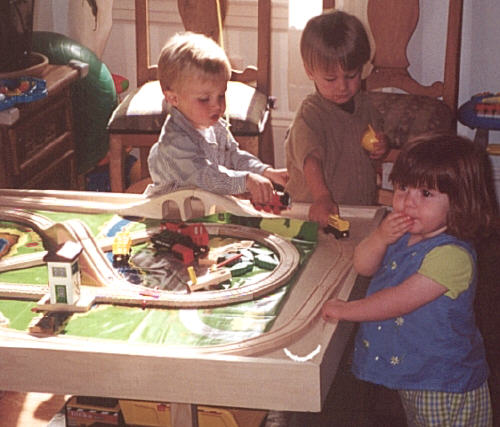 Conor got to show off his new train table to his pal Jack and his new friend Julia.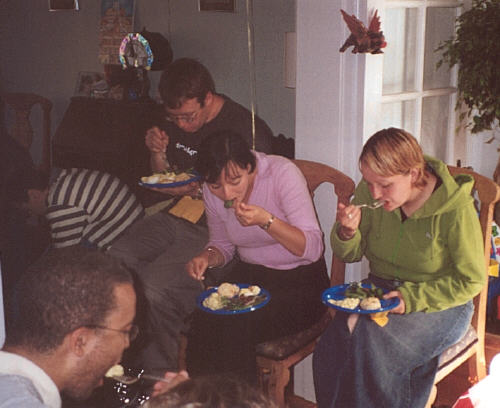 What would a party at our house be without a brisquitte from Texas !
Luckily, we had some yummy side dishes for our non-carnivorous friends too !
(Best of luck to you back in Ireland Debbie and Trevor !)

And of course there was Birthday cake !! Conor got a little instruction
from Collin on how to lick the icing off of the cake decorations.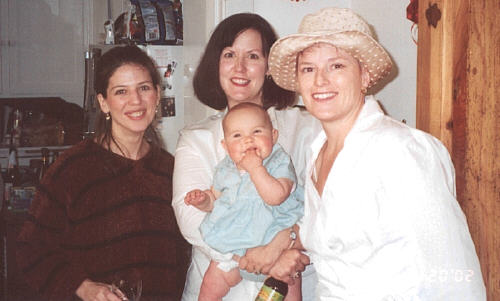 What's a party without a house full of pretty girls ?
Conor's birthday present of a SpongeBob pillow was a big hit !
And cousin Sydney's homemade SpongeBob birthday card was "the best card ever" !